At TopNursingPapers.com our goal is to generate materials that align with your academic goals especially for students thinking about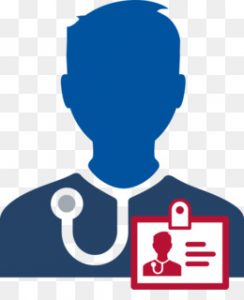 furthering their nursing education. This article describes the 4 main interview questions for PMHNP that one should answer when pursuing a career as a Psychiatric-Mental Health Nurse Practitioner (PMHMP).
What are the 4 main interview questions for PMHNP?
Why become a PMHMP?
Community needs are the motivating factor to pursue this career.  In the United States, mental illnesses are classified as the most common health conditions by the Center for Disease Control. The statistics indicate that among five Americans, one of them has to experience a mental illness in a given year. Additionally, one in five children is either combating a debilitating mental illness or has dealt with one at some point in their life. Similarly, among twenty-five Americans, one lives with a serious mental illness like major depression, bipolar disorder, or schizophrenia.
Does your assignment sound like Treatment of Bipolar Disorder; The 4 Main Interview Questions for PMHNP?  Get nursing writing help instantly.
Are you looking for help on these as well?
NURS 6660 Psychiatric Mental Health Nurse Practitioner (PMHNP )I: Child and Adolescent
or
NURS 6670 Psychiatric Mental Health Nurse Practitioner (PMHNP ) Role II: Adults and Older Adults
Further, in the United States, mood disorders like bipolar disorder, dysthymic disorder, and major depression are the third most common cause of hospitalization for people aged between 18-44 years. Still, living with a serious mental illness predisposes a person to chronic medical conditions. Consequently, in the US, patients suffering from serious mental illness die twenty-five years earlier in comparison to the general population. The deaths are attributed to a lack of access to care and treatable medical conditions.
Another factor linked to mental illnesses is suicide. It is classified as the 10th leading cause of death in the United States. Among children aged 10-14, it is the third leading cause of death whereas it is the second leading cause of death among those aged 15-24.
Have a Pharmacology assignment? Let Top Nursing Paper Writers show you how it's done;

With all these alarming statistics, the United States experiences a pronounced shortage of psychiatric services. The lack of access is high despite the increased demand for care. Tackling this crisis calls for interrelated solutions but the first step is expanding the psychiatric workforce.  The ideal solution to bridge this gap in access to psychiatric and mental health care services is an increase in Psychiatric-Mental Health Nurse Practitioners.  They offer evidence-based, holistic, comprehensive, compassionate and high-quality care.
What are the roles of a PMHNP?
The role of a PMHNP is to assess, diagnose and treat the population suffering from psychiatric disorders or those with a potential for developing the disorders. This is done using psychotherapy, pharmacological intervention, therapeutic skills, and evidence-based practice guidelines. These practitioners offer primary care services to the affected population, champions stigma reduction, and acts advocates for the patients.  They work in settings like rehabilitation centers, emergency rooms, schools, substance use disorders clinics, private practices, in-patient settings, specialist medical practices, urgent care clinics, and community mental health centers.
What is the time taken to become a PMHNP?
One needs several years of post-secondary education. A PMHNP ((Formerly known as Family Psychiatric–Mental Health Nurse Practitioner)) is a registered nurse who has pursued advanced masters or even has a doctoral degree. To be effective in their practice, PMHNPs undertake advanced training and education in planning, treatment, diagnosis, and assessment of mental health illnesses. The training covers areas like consultation, practice evaluation, psychotherapy, psychopharmacology, collaborative care approaches, and care coordination.
Who are the certifying boards for PMHNPs?
The board that certifies the PMHNPs is the American Nurse Credentialing Center (ANCC). The board offers a competency-based exam that entails health maintenance and promotion, disease management and differential diagnosis, prescription, and use of non-pharmacological and pharmacological interventions across the lifespan. When one passes the exam, one is awarded a credential named PMHNP-BC. The scope of practice and licensure varies by state and is mostly regulated by the Boards of Medicine, Pharmacy Boards or Boards of Nursing in the respective states.